Welcome
"Ou Biah Cuo" Music and Beer Festival.
Into the STREET— Re-definition of local culture in Hualien
From now on, you don't have to envy people who live in big cities, with free-flow beers and fanciful music festivals. OBC Summer Party is in the HOUSE! The chillest beer and music festival along the Eastern Coast of Taiwan, combined with beautiful nature and various local cultures with icy beers and cool music. What else can you ask for?
OBC Summer Party is held by the local organizations, the music community, the wine-tasting community and a well-known craft beer firm. On 2020-7.25~26, let's get this party started!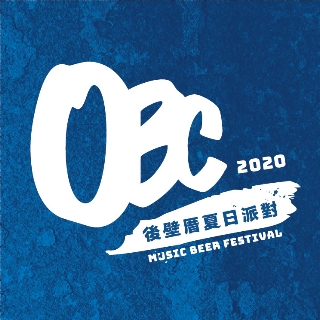 Tired of being a couch potato, doing nothing but video gaming? It's tie to go OUT and HAVE FUN! Buy yourself a ticket to Hualien, hop on the train and enjoy a picnic holiday on the green grass, listening to all kinds of music, downing free-flow craft beers and eating traditional and fusion Taiwanese cuisines. Great music and chilled beers, sea breeze in your face and blue skies above you, sumptuous food and drinks with friends over happy hours. Isn't it the best way to spend your summer time? Come to the 2nd OBC Beer and Music Festival this summer and drown yourself in the chillest beer and music festival ever!
Program List.【07/25.07/26】
Time
7/25(Sat.)
7/26(Sun.)
14:00
Ready for the party…
14:30
Opening Band
Blackchirld
 
14:00
Introduction
Introduce events and stands
 
15:30
Introduction
Introduce events and stands
15:00
Band Show
遠媛 & Jemi
15:50
Interactive Games
15:40
Interactive Games
16:00
Experience Activities
Making You Own Fruit Wine
16:00
Band Show
王立言
16:30
Game Time
Beer Competition
16:40
Game Time
Beer Competition
17:00
Star Music Bar
17:00
Star Music Bar
18:00
Band Show
DJ Silver
18:00
Band Show
花囍樂團
&
Rapper HengJones
18:30
戶外星光音樂Bar
草地餐桌派對
19:00
舞台演出
藝人 - Skaraoke
Event location
Hualien Cultural & Creative Industries Park
禁止酒駕 酒後不開車 安全有保障